Creating any sort of sign design is an exciting endeavor, but you must ensure that all of your interior business signs near Chandler and Phoenix match your company personality and complement your building's décor. By using these elements, you can create a beautiful and cohesive sign design that will attract your customers to various areas of your store. Let's take a closer look at how to create a cohesive design with your interior signs.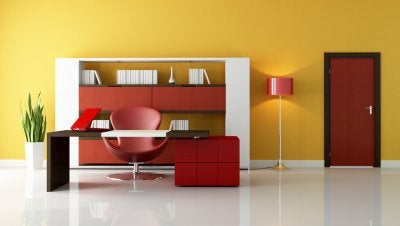 Identify Company Personality
When designing signs for your business, use the personality, mission statement, and ideals of your company. By identifying these key elements, you will ensure that all of your business signs communicate effectively. Examine the type of atmosphere in your store or office. If it feels laidback and calm, then you may wish to design signage made in blues, purples, and greens. These tend to be calming colors. If you have an energetic company that strives on impulse buys, then use reds and oranges. These colors have been linked to high energy, passion, and impulse.
Complement Surrounding Décor
Do not forget to match your interior signage to your décor. Whether you are designing a store and business sign from scratch or designing new signs to a current décor, everything must match. Strive for neutral tones in your décor so that your business signs can incorporate more colors and designs, which will make your business stand out. If you cannot change your interior décor, then find a sign design that will stand out, yet will not clash with the surrounding décor.
Utilize the Right Sign Company
One crucial element to creating a cohesive sign design is to utilize the help of others. Your local sign company employs professional graphic designers and advertisers who can help you settle on the perfect design. If you have an idea or colors you wish to use, then bring these up to your sign company's design team. They can work with you to find a happy balance between an effective sign design and your vision. They can also help you complement the design and colors to your store's interior décor.

Expanding your brand and products to current and new customers requires constant interaction, such as using business signs, posting pictures, and implementing other visual strategies. As seen in the short video, you can engage your customers through your social media accounts, but you can also utilize your sign designs near Chandler and Phoenix. By combining these advertising elements, your customers will feel more connected to your business, which will in turn be more successful. Continue reading to see how social media and visual marketing should be combined.
Social media customers, who use Facebook and Instagram, thrive off pictures and videos. Use your business' accounts to showcase a new sign design for your business or commend your partnership with your local sign company. You can also use your social media accounts to feature new product designs or upcoming discounts. This type of visual marketing will greatly expand your business' reach to its customers.

When you are creating an interior design scheme for a large office building, chances are that you will need to create building signs that help to direct your employees and customers. A company that creates custom made signs serving Chandler and Phoenix can help you create a smart and effective interior sign design for your business. By designing your interior signs carefully, you can create visual continuity throughout your space.
There are several factors that you will want to consider when you are creating multiple custom made signs for a building's interior. To prevent visual clutter, it is important to make sure that all of your signs follow the same design concept. Rather than creating a unique sign for each room of your building, it is better to use the same sign as often as possible. Repeating the same indoor and outdoor signs can help to draw your design together and ensure that your building has a polished and professional appearance.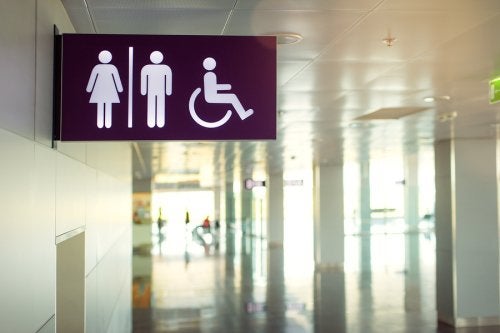 A quality sign should capture the attention of its intended audience and send a clear message. When you are creating a sign design for your business, you will achieve the best results when you work with a sign company that specializes in custom made signs serving Chandler and Phoenix . Professionally designed outdoor signs and building signs will contain key design elements that make them easy to see and understand. To help you get started on your sign project, let's take a look at some of the most important elements of sign design.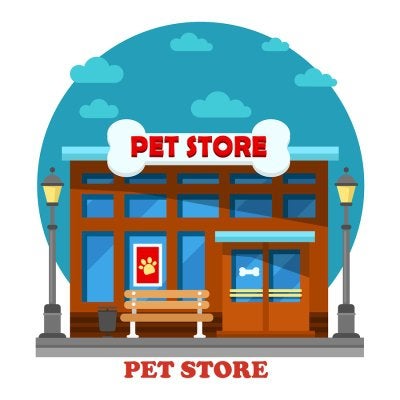 Bold Colors
When you are designing a new sign for your business or retail space, you may want to start by thinking of a color scheme. The colors on your sign should be bold and clearly visible from a distance. Pairing light colors, such as yellow and white, may cause your sign's text or logo to fade into the background. Strong colors, such as black, blue, and red, are all perfectly suited for a sign design.
Easy to Read Text
An eye-catching sign will also include text that is easy to read. As you are creating your sign, you may want to ask about the ideal size for your lettering. To advertise your business, it is important to make sure that your potential customers can read your sign from far away. Any text that is chosen for your sign should be printed in a typeface that is clearly legible and suited for use on signage.
Brand Identity
Commercial or retail signs can also be used to send powerful message. You will want to make sure that your sign matches with the identity of your brand. By including your business logo or other unique features, you will be able to create a sign that is visually striking. A sign design company that serves your local area will help you create new signage that is clear, beautiful, and in sync with the personality of your company.
Archives
2018
2017
2016
2015