When you open a new restaurant, it is important to design a seating area that provides your customers with a comfortable and enjoyable dining experience. Proper signage, for example, is a key element for a great restaurant design. When you create an interior sign design for your restaurant, you can direct your customers to your seating and ordering areas. A company that offers building signs near Phoenix will be able to design the ideal signage for the interior of your restaurant. To help you achieve the best effects from your restaurant design, here are some restaurant design mistakes that should always be avoided.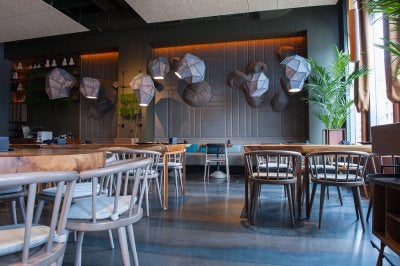 Confusing Table Layouts
In order for a guest to dine comfortably in your restaurant, he or she will need to be able to comfortably navigate your seating area. Whether your restaurant offers self-seating or your guests will be lead to their seats by a host or hostess, you will want to lay out your tables carefully. Avoid a jumbled table configuration that forces your guests to squeeze through tight or uncomfortable spaces.
Cluttered Interior Decorations
When it comes to decorating a restaurant, less is usually more. If your restaurant is filled with an excessive number of knick-knacks, flowers, paintings, and light fixtures, it may start to feel cluttered and claustrophobic. A simple interior design aesthetic will provide your restaurant with a modern feel, and having fewer interior decorations will allow your food to become the main star of the show.
Lack of Directional Signs
Directional signs make it easy for your clients to navigate to the various areas of your restaurant. When you neglect to put up signs that point the way to the bathrooms and other key areas of your restaurants, you may leave your guests feeling confused and overwhelmed. Your interior restaurant signs can be crafted to meet the interior design scheme of your business so that they are easy to spot, while also blending in with your overall aesthetic.

Color is an important factor to consider when you are creating new branding for your company. This video from Brand TV will provide you with an overview of the importance of color theory for your branding materials. As you are designing your new signage near Chandler, make sure that the colors that you use create a positive impression for your customers. Certain colors, such as bright reds and soothing blues, can be used to send subconscious cues to the viewer.
To learn more about how color theory can be used to create attractive, custom-made signs, contact a sign company in your area . From illuminated signs to branded business signs, there are many different types of signs that you can use to promote your company and get more customers through the door.

Your business signs should advertise your company and its services throughout the daytime and nighttime hours. In order to make sure that your storefront signs are easily visible, even at night, you may want to consider using lighted dimensional lettering for your exterior signage. A company that offers illuminated signs in Chandler and Phoenix will be able to help you create the perfect sign for the front of your business headquarters.
There are a few benefits to using lighted dimensional lettering materials on your exterior storefront signs. Lighted dimensional lettering is three dimensional, so it will physically stick out from the walls of your building. This type of signage is clearly visible, and will make a dramatic statement for your company. Many of your lighted dimensional lettering options will come in fun fonts that will add style and appeal to your business. Whether the sun is up or the moon is out, your lighted dimensional letters will be clearly visible from the street.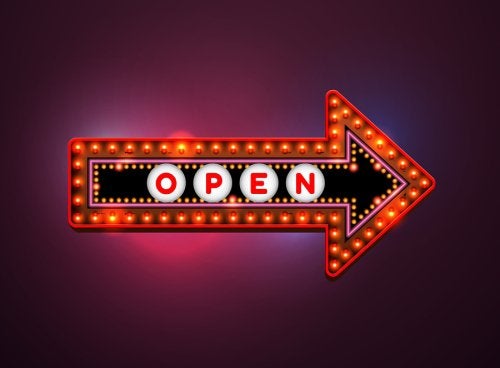 Whether you are building a new commercial building, or you are providing your existing space with a facelift, it is important to choose features and amenities that make your business look as professional as possible. With professional business signs , glass partitions, and modern lighting, you will be able to create an office space that reflects the polished image of your company. Custom business signs near Chandler and Phoenix will help to set your office apart from the competition. Let's review some tips that will help you provide your office with a more professional appearance.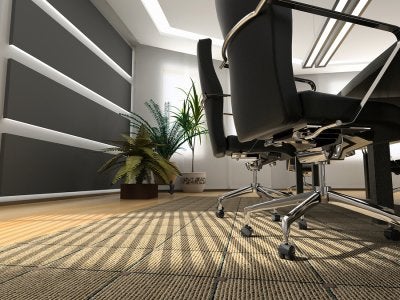 Consider Glass Partitions
Glass, steel, and other industrial materials are all the rage for today's office interiors. To infuse your office with a modern, industrial touch, you may want to consider placing glass partitions around your space. Along with making your commercial space look more professional, glass office partitions will provide your employees with additional natural light throughout the workday. Glass office partitions can be used for conference rooms, break rooms, and individual cubicles.
Install New Lighting
Overhead florescent lighting can make your office look less polished and professional. If your current overhead florescent lights are detracting from the appearance of your space, it might be time to consider installing new lighting. Pendant lights, track lights, and other modern light fixtures can be used to highlight your office's interior and provide it with a stunning new light. During your new lighting installation, you can also consider swapping out your incandescent bulbs with LED lights.
Craft Custom Business Signs
When a new customer enters your office space for the first time, you will want to make sure that you have plenty of illuminated signs that direct them to various areas throughout your space. A custom sign company will be able to help you craft building signs that mark your office areas, which also provides your space with a professional flair. Your custom business signs will put the finishing touches on your office makeover.
Archives
2018
2017
2016
2015