Online marketing reigns supreme these days. However, branded business signs will always be essential for all brick and mortar companies. From mom and pop corner shops to major franchise locations, every company near Phoenix needs high-quality business signs that bring customers to its doors. For the best results, work with a sign design expert, and he or she will stop you from making common mistakes.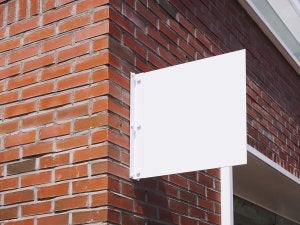 Poor Contrast
One of the most common sign design mistakes is poor contrast between the lettering and background. There's a reason why many successful businesses have signs that feature black letters on a white background—the contrast is excellent, and the lettering is easy to read. Some examples of color schemes you should avoid include black lettering on a brown background, red lettering on a pink background, and blue lettering on a black background. Make it as easy as possible for your customers to read your sign.
Obscure Font
Entrepreneurs are always on the lookout for unique characteristics that set their companies apart from the rest. This is a smart branding idea, but not if it affects the readability of your exterior signage. Avoid choosing a font style that is dramatically different from other signs, such as fancy calligraphy script or whimsical Comic Sans font.
Imbalanced Size
Your sign and its lettering need to be large enough to be easily read by passing motorists and pedestrians. However, they shouldn't be so large that they take up the entire width and height of the sign itself. Design experts recommend leaving enough "white space" around the letters so that they look balanced.
Intricate Logo
Logo design isn't easy. Some entrepreneurs spend months designing the perfect logo for their business. And in some cases, they have to go through the process all over again when it's time to order their exterior signage. Before you settle on a logo design, envision how the logo will look on a sign. An ideal logo is one that is clear and makes sense regardless of whether it's on a large billboard or a promotional pen.

On any given day, your hotel may host guests from the next town, a neighboring state, or the other side of the world. Every guest, no matter how far he or she has traveled, desires comfort and convenience. The little details can make all the difference—from complimentary newspapers to extended hours room service. And of course, signage that enhances the guest experience. Hotels in Phoenix that use custom-made signs can inform and entertain guests simultaneously to support a hassle-free stay.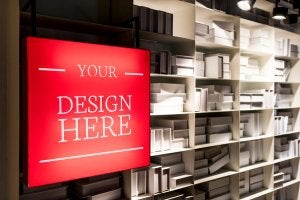 Providing Useful Information
One of the ways you can improve the guest experience in your hotel is by reading negative online reviews of other hotels, and using them to bolster your hotel's services. You'll likely find that guests often complain about the long wait time at the desk, or about having difficulty finding someone to answer a question. Use signage to help guests help themselves. Use wayfinding signs to point guests in the right direction. Add more detailed signs inside the elevators with information such as the check-in/check-out times, available discounts and perks, and pool and fitness club hours.
Offering Fun Facts About the Area
There's something special about every town. Do a little research to find some of the most intriguing facts about your area, and have them added to a building sign. For instance, your guests may be interested to know that your town was responsible for inventing the potato chip, or that it's the hometown of a famous astronaut. If possible, identify a fun fact about your own hotel, such as the fact that a former President stayed there. These signs are intended to entertain your guests while they wait, so place them by the elevator banks and front desk.
Highlighting Conference Events and Attractions
Large conferences can push a hotel staff to its limits. Make wayfinding as easy as possible for the attendees with custom-printed signs that point people in the direction of major attractions, speakers, or booths. In smaller font beneath each main item, indicate the times at which that attraction is available.
Introducing Dining Options
Hotels are like miniature communities with everything a guest could need. But quite often, travelers prefer to leave the hotel in search of local dining options. You can use signage to attract more guests to the hotel's restaurant or café. Use enticing names for the signature dishes, and emphasize any dishes that are closely associated with your particular town or region.

All companies run things a little differently, but most office managers would likely agree that first impressions matter for businesses . When your clients and prospective job candidates step into your building, they should see a well-organized office with custom-made signs that reflect the professionalism of the employees. Interior building signs near Chandler can help your clients easily figure out where they need to go or who can assist them. For instance, libraries should have easily understood signage that directs patrons to the circulation and reference desks, and to the various categories of books.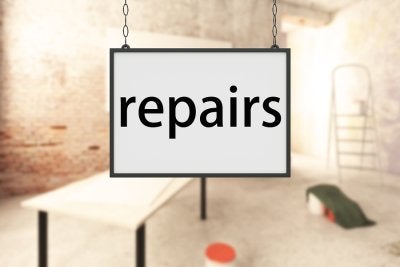 If your office building has multiple stories, then one of the most important building signs it should have is a directory sign that indicates which departments are on each floor. Wayfinding signage should be posted in prominent locations near each elevator bank and stairwell. Your office can also benefit from interior signage that directs individuals to the women's, men's, and gender-neutral bathrooms.

Launching a new company is a lot of hard work. Even if you're tempted to rush through the process, you should take the time to get your business started on the right foot. Your name, for example, will reflect your company's brand for years to come. So before you start sending in orders for branded business signs near Phoenix, make sure you pick the right name.
This video offers some helpful hints about the dos and don'ts of choosing a business name. Think about how the name would look on stationary, as part of a logo, or on your custom-made signs. Consider the type of customers you want to appeal to, and the message you want to convey about your business. Avoid choosing a name that's too long, has strings of numbers or initials, or is based on an inside joke that your customers won't understand.
Archives
2018
2017
2016
2015