Directional Signs Installation in Phoenix DMA
1 Stop Signs Creates Custom Directional Signs for Companies
Directional signs are essential to help people locate your organization or navigate their way around once on the inside. When properly placed and designed, directional signage makes people feel at ease and conveys important information about your business or brand. 1 Stop Signs creates custom directional signs for public and private companies in Chandler, Phoenix, and elsewhere. Are you interested in exploring your options with us? Please reach out to our team today to request a free estimate!
What Is Directional and Wayfinding Signage?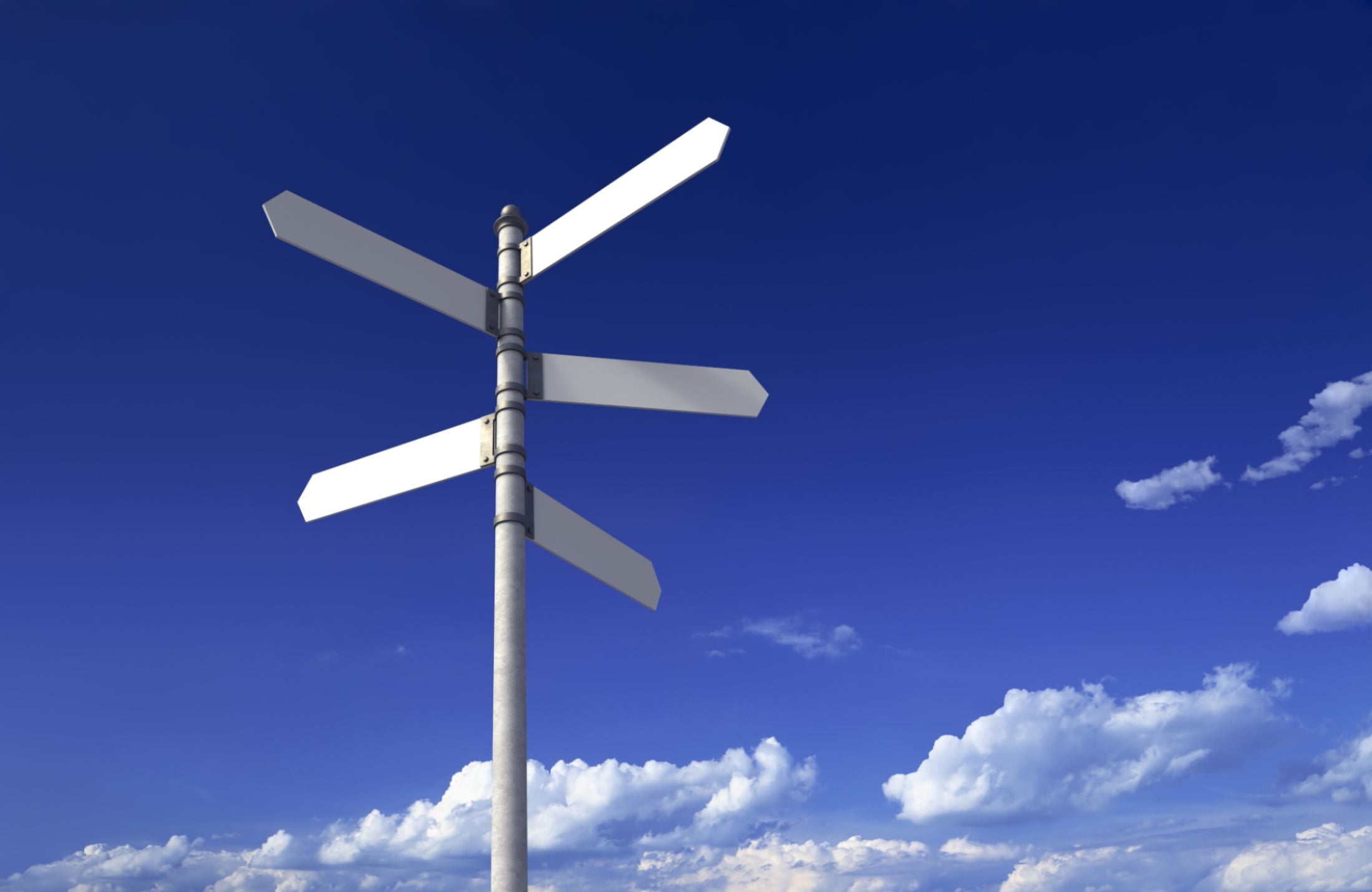 Directional and wayfinding signage provides directions and guides foot traffic to and inside public and private spaces, including shopping malls, hospitals, schools, airports, and more. Directional arrow signs point the way to designated areas, including stairs, elevators, fire exits, parking lots, waiting rooms, terminals, smoking areas, meeting and conference rooms, and more. First-time visitors will be grateful to you for marking rooms, buildings, or zones to make the navigation of your space more convenient for them. Directional and wayfinding signage from 1 Stop Signs is completely customizable according to your type of organization, budget, and directional needs.
What Benefits Do Custom Directional Signs Offer?
When placed in strategic locations, directional signs can feel welcoming and reassuring to first-time visitors or customers. Nobody enjoys feeling the anxiety of getting lost in an unfamiliar setting. If you own or manage a space that has a steady stream of new visitors, wayfinders direct people where to go. If you take the time to mark everything clearly, it can help you create a favorable first impression due to your diligence and professionalism. People won't be forced to guess where to park or wander about aimlessly looking for someone to ask where a specific meeting room or bathroom is. Directional signs do the heavy lifting for your organization to give your space a natural guiding presence. They can also help you differentiate yourself from your competitors and align your branding materials better.
Tips for Creating the Best Directional Signage for Businesses
1 Stop Signs can help you create outdoor and indoor directional signs to accommodate any need. Popular examples of indoor directional signs include banners, wall murals, floor decals, elevator wraps, and temporary signs. Popular examples of outdoor directional signs include window graphics, flags, mounted signs, A-frame signs (sandwich boards), and floor decals. We can even help you customize digital directional signs, including screens, digital directories, and touchscreen kiosks. Many businesses use indoor directional signs to help visitors locate restrooms, cafeterias, lounges, entries and exits, or specific departments, rooms, or halls. Outdoor directional signs are often used for parking lots, new storefront openings, trails and pathways, entryways and exits, terminals, and building designations.
The best directional signs are eye-grabbing, comforting, informative, and easy to read. We typically recommend keeping their design simple and considering the best strategic placement of your signs. If you want to incorporate graphics on them, we suggest using universally recognized shapes and outlines that are familiar to visitors from many cultures and backgrounds to avoid confusion. Signs also don't do very much good if they're not placed in well-lit areas where people can see them. Always place them in prominent places where visitors will be able to locate them quickly and easily upon their entry or exit.
Your One-Stop-Shop for Interior & Exterior Signs Since 1996
In business since 1996, 1 Stop Signs is your one-stop shop for custom interior and exterior signs. Over the past two decades, we've earned a reputation for providing excellent customer service and unbeatable turnaround times to suit your business' unique demands. We've created custom signage for local businesses and those across the country and globe, working with many national and international brands such as Subway, Nike, America's Taco Shop, Great Steak and Potato, Hooters, and many more. When you partner with us, we'll take a vested interest in your goals for your signage to ensure our products and services meet your approval and pave the way for your success. Check out our photo gallery and testimonials for more evidence of why you should choose us for all your signage needs.
Do You Need Directional Arrow Signs? Get a Free Estimate!
Do you need directional arrow signs for your business in Chandler or Phoenix, AZ? 1 Stop Signs can help you create clear, concise directional signs to put first-time visitors at ease. In addition to providing directional signs for campuses, malls, retail outlet stores, and hospitals, we can also create custom directional signs for your next special event, such as a grand opening sale, wedding, farmer's market, charity fundraiser, or festival. Please contact us today for more details, including a free estimate!
Our Values
Excellent Customer Service
State of the Art Manufacturing
Quick turnaround