Custom Floor Decals in Phoenix DMA
Enhance Your Space with Custom Floor Decals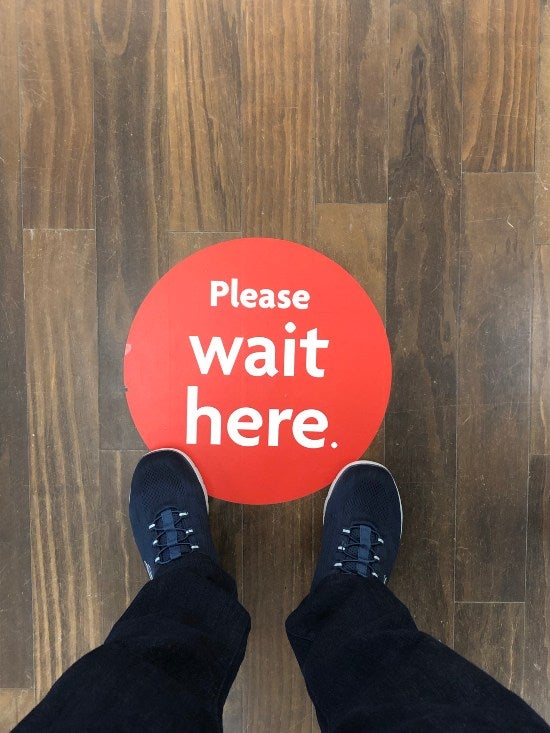 At 1 Stop Signs, we believe in the power of visuals to transform your space. That's why we offer high-quality custom floor decals that are perfect for promotional, directional, sports, academic, or any other use you can imagine. Our vinyl floor decals are designed to grab attention, and our printing process ensures they're constructed to last. Read on to learn more about the benefits of floor decals and how they can enhance your space.
What Are Floor Decals?
Floor decals are a type of adhesive graphic that is designed to be placed on a floor surface. They're often used for promotional or directional purposes but can also be used for decorative or educational purposes. Floor decals come in a variety of shapes, sizes, and colors, and can be customized to fit your specific needs.
Promotional Floor Graphics
Floor decals are a great way to promote your business or event. They can be used to showcase your brand, promote a sale or special offer, or draw attention to a new product. Custom floor decals are an eye-catching way to get your message across, and they're a cost-effective alternative to traditional advertising methods. Plus, they're easy to install and remove, making them ideal for temporary promotions or events.
Floor Decals for Directional Use
In addition to promoting your business, floor decals can also be used for directional purposes. They're perfect for guiding visitors through a space, directing foot traffic, or highlighting specific areas. For example, you can use custom floor decals to create arrows, footprints, or other directional cues that help visitors find their way around your space. This is especially useful in large, crowded spaces like airports, shopping centers, or event venues.
Sports and Academics
Custom floor decals are also a great way to show off your school spirit or team pride. You can use floor decals to display your school's logo, mascot, or colors, or to showcase your team's accomplishments. They're a fun and creative way to enhance your sports facility or academic space, and they're a great way to build community spirit and pride.
Advantages of Choosing Our Custom Floor Decals
Advantages include:
Custom Printed to Grab Attention – Our custom floor decals are designed to grab attention and make a lasting impression. With high-quality printing and vivid colors, your message is sure to stand out.
Quality Constructed to Last – Our vinyl floor decals are made from high-quality materials that are designed to withstand heavy foot traffic and other wear and tear. They're easy to clean and maintain, ensuring that your investment lasts for years to come.
Contact Us Today
Ready to enhance your space with custom floor decals? Contact us today to learn more about our floor decal printing services. Our team of experts will work with you to create a design that fits your needs and exceeds your expectations. From promotional graphics to directional cues to school spirit, we have the perfect custom floor decals for you.
Our Values
Excellent Customer Service
State of the Art Manufacturing
Quick turnaround