Professional Interior Business Signs in Phoenix DMA
Communicate Important Facts to Customers With Interior Signs
Although outdoor signs are important to draw customers and clients in, your signage shouldn't stop there. Interior business signs contribute to how your clients perceive your brand image, identity, and presence. At 1 Stop Signs, we take care of every step in the custom design process, so you have beautiful and professional custom indoor signage.
The Importance of Interior Business Signs
Indoor signs convey information about your brand while providing a clear and helpful message to customers. Custom indoor signs can be used for a wide variety of reasons: they help to indicate the location of emergency exits, the restroom, or other locations in the building. Additionally, banners can be used to welcome guests or to make an announcement. You can also use interior business signs for seasonal events and occasions. Even if you don't want your signage to stand out, it's vital to ensure that it looks professional. It's important to make sure that your custom indoor signs have the right impact!
Types of Interior Signs
We offer a wide range of indoor signage in and around Phoenix, including bathroom, directional, conference room, and directory signs, as well as banners. All of our high-quality products have a quick turnaround time, and we provide excellent customer service throughout the entire design and production process. We guarantee that all of our products are professionally done and comply with any and all state and local regulations. In addition, our signage will utilize fresh, original designs and will be customized to your brand!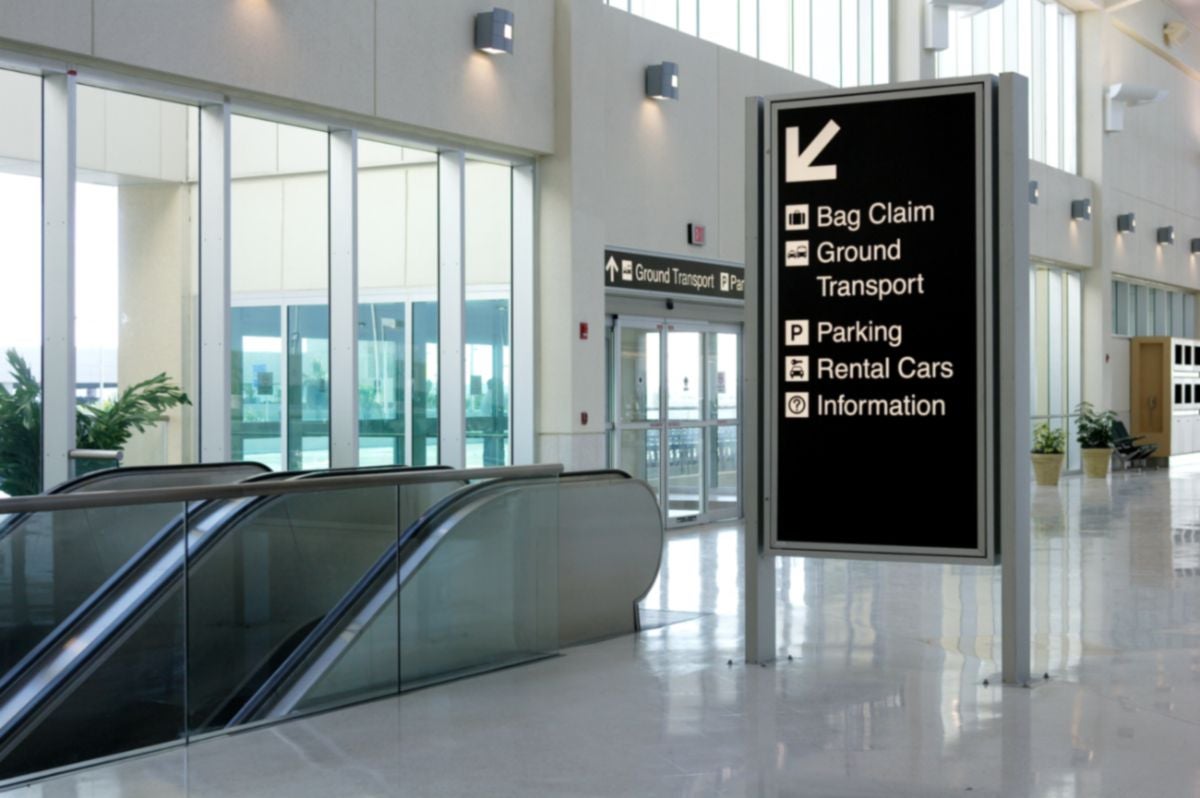 Directory Signs: People appreciate it when they are given directions, especially in new areas, to avoid looking lost or bothering anyone.
Lobby Signs: These are the first signs that meet your customers. They often display your mission, vision, rules, and your trademark. These signs inform clients or visitors of your ethics and promote clarity.
Room Identification Signs: These signs are straightforward and practical.
Safety Precaution Signs: These signs help reduce accidents and injuries, especially for businesses like manufacturing companies, industrial plants, and distribution centers.
LED Displays: LED displays can help distract customers if they need to spend time in a lobby or waiting room.
Menu Boards: Menu boards are standard in helping customers determine the products they want to purchase.
Wall Decals: These signs bring more vibrancy and color to your office space. Indoor business signs transform plain walls into art that draws attention.
Floor Decals: Through directional cues, floor decals can help you advertise your brand and connect with your audience.
How to Use Indoor Signs to Make a Good Impression
We've been in the industry since 1996, and while our experienced team of professionals will create a custom interior business sign solution for you, here are some general tips you can take into consideration before you schedule a free quote!
Think about the kind of image you want to present. Do you want a classic image? Do you want your brand to be modern, sleek, and trendy?
Make sure that your interior sign designs match with already existing décor. Interior signs need to be easily visible, so use contrasting colors or lighting to achieve this goal.
Stay consistent. Otherwise, you run the risk of having an unprofessional interior that is visually confusing and overwhelming. Aim for a cohesive, unified look.
Give directions. Lobby signs, floor decals, and door signs can help improve service by helping your clients throughout the premises.
Keep the message clear and straightforward. Don't overwhelm your customers with too much information. Keep your signs concise and readable.
Contact 1 Stop Signs
Indoor business signs from 1 Stop Signs can help improve your brand and your office space. For more information or to receive a quote, fill out this form to get a call back to discuss your needs!
Please call (480) 961-7446 to request an estimate for any signage project.
Our Values
Excellent Customer Service
State of the Art Manufacturing
Quick turnaround