Eye-Catching Architectural Signs in Phoenix DMA
1 Stop Signs Creates Stunning Custom Architectural Signage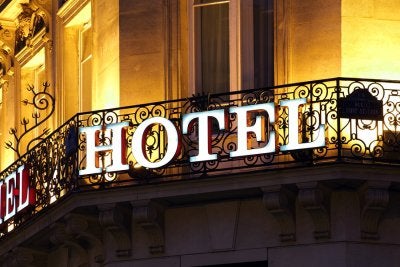 With so many businesses vying for customer attention on every block, your company must find ways to stand out from the crowd while creating a favorable first impression. Custom architectural signage from 1 Stop Signs could be the cost-effective solution you're seeking. For over 20 years, we've been creating eye-catching architectural signs for businesses in the Chandler and Phoenix, AZ area, as well as across the nation and globe. Countless companies have relied on us to fabricate architectural signs that are compliant with building codes and capable of withstanding the elements. If you'd like to learn more about our process for creating stunning exterior and interior architectural signs, please reach out for more information and a free estimate. We look forward to working closely with your organization!
Understanding the Importance of Architectural Signage
Interior and exterior architectural signs help customers locate your business and convey essential information about your brand. Anything from lobby signs inside your building to directional signs around your campus is included under the architectural signage umbrella. Architectural signs should be sturdy enough to withstand the elements and enticing enough to attract the eyes of passers-by. 1 Stop Signs is your one-stop shop for the most innovative signs necessary to help you grow your business. Our team utilizes state-of-the-art technology to create one-of-a-kind signage that stands out from the competition. We can even ensure your new signage is compliant with Occupational Safety and Health Administration (OSHA) and the Americans with Disabilities Act (ADA) requirements.
Types of Architectural Signs
Architectural signs come in all sizes, shapes, and styles and can be customized to complement your branding. 1 Stop Signs caters to all of your architectural signage needs, including the following:
Lobby Signs – You want your lobby to evoke a welcoming atmosphere for visitors while communicating who you are. We can help you construct gorgeous, professional lobby signage with your company name and corporate logo.
Cubicle Signs – Today's office workers are no longer satisfied with the status quo. We can help you create eye-catching cubicle signs and nameplates to make each employee's personality shine while fitting within your overall corporate style.
Directional Signs – Our directional signs come in handy when helping people locate exits, elevators, stairs, and specific departments in your directory listing. We can help you add a pop of color to make these necessary signs turn heads while directing traffic inside your business.
LED Signs – How would you like a custom LED sign lit up above your storefront? LED signs attract attention but are more cost-effective than traditional neon-lit signs because LED bulbs consume less energy. We would love to help you increase your building's curb appeal.
Channel Letters – Custom dimensional signs with channel letters can make any message pop. We can print your signage in any color or material with embossed designs, face-lit or reverse-letter options, three-dimensional letters and graphics, and more.
Monument Signs – Outdoor monument signs are usually constructed of stone, brick, or marble with a secondary area featuring lettering and graphics. Often seen outside of schools and churches, monument signs are useful for establishing a cohesive, professional brand identity.
Pylon Signs – Pylon signs are commonly found at shopping malls, hotels, restaurants, and gas stations. Mounted on sturdy aluminum or steel poles, they're usually tall enough that they can be seen from the road. However, we can create pylon signs of any size to advertise your business.
ADA-Compliant Signs – We can help your business create signs that are compliant with the Americans with Disabilities Act (ADA) with easy-to-read letters and graphics and raised lettering or braille. This includes lobby signs, restroom signs, exit signs, handicapped or accessible parking signs, and more.
Interior & Exterior Architectural Sign Specialists Since 1996
Founded in 1996, 1 Stop Signs specializes in various types of interior and exterior signs for businesses in the Phoenix area and worldwide. From coming up with a unique design concept to manufacturing and installing your new sign, we'll walk you through the creation process. Thanks to our state-of-the-art manufacturing process, we offer quick turnaround times to meet your business' demands. We've created custom signage for many nationally and internationally recognized brands, including Firehouse Subs, Which Wich Superior Sandwiches, Moe's Southwest Grill, Cinnabon, Hooters, Surf City Squeeze, America's Taco Shop, Nike, The Joint, Samurai Sam's, and many more. Rely on our decades of expertise to get your exterior and interior architectural signs completed exactly to your specifications.
We Offer Free Estimates on Custom Architectural Signage
Although our architectural signs company is based in the Chandler and Phoenix, AZ area, we've worked with companies across the United States, Canada, China, Japan, Korea, Denmark, Puerto Rico, Guam, Trinidad and Tobago, and more. If you're interested in receiving a free estimate for our custom architectural signage, we urge you to reach out to us via phone or email. We look forward to exceeding your expectations with our excellent customer service and fast turnaround times. View our testimonials to learn more about what you can expect when working with us. Our team has manufactured thousands of colorful, attractive custom signs spanning various industries. Contact us today to get started!
Our Values
Excellent Customer Service
State of the Art Manufacturing
Quick turnaround