Custom made signs serving Chandler and Phoenix can offer your business a number of advantages. Branded business signs can help you create an identity for as well as promote your brand. When designing your business sign, be sure to choose an appropriate size and color scheme and keep your text legible so that passersby can read it. Keep reading if you are interested in a closer look at these essential tips for your business sign design.
Keep It Legible
Although it is not always necessary, many business signs feature some sort of text; even those that do not feature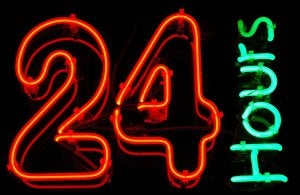 text will probably feature a logo or image that is designed to stand out. In order for your sign to be effective, viewers must understand what it means. Signs that feature important text should do so in a legible way so that people can easily read your sign from across the street . It helps to work with a professional design service when creating your sign, as the pros tend to have valuable insight regarding successful font choices. The more text you include on your sign, the more careful you must be in terms of legibility.
Choose the Right Size
The legibility and overall size of your sign are two factors that may impact each other. A larger sign may offer a bit more flexibility when it comes to font choices, but it is important to retain an aesthetically pleasing sense of proportion. A bigger sign means you have room for bigger text, which may be easier for passersby to read from a distance. When deciding on a size for your sign, consider your intended application. Indoor business signs that mention current sales can be on the smaller side compared to outdoor signs that are meant to attract attention.
Consider Your Color Scheme
The colors you include on your sign are important in terms of legibility as well as overall cosmetic appeal. Use contrasting colors instead of similar shades for enhanced legibility, and use colors that make sense in terms of your industry, your business, and your goals as a company.