Sign companies near Chandler and Phoenix offer several options for commercial signage. These various types of signage are important to encourage customers to come into your store and bring attention to your store from a distance. Depending on your business and marketing plan, consult your local sign company to find out which type of signage would be best for your company.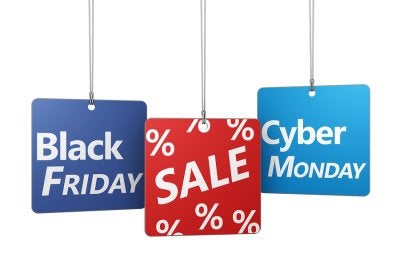 Lightboxes
Outdoor lightboxes are a great way to draw attention to your business. The lightbox can be located in front of your business, welcoming customers into your store. However, you can also have an advertisement in a lightbox located elsewhere from your business. For example, many stores located within malls and shopping centers will employ a lightbox to encourage customers to find the store across the mall. This effective form of advertising will bring your business to the forefront of customers' minds and draw more foot traffic to your store.
Dimensional Lettering
When your business employs bold lettering for its store sign, customers are more likely to notice. Instead of a simple banner, install lighted dimensional lettering across your storefront. This will draw attention to your store during the day and especially at night. The dimensional lettering creates a pleasant, three dimensional effect that many customers prefer. You can install this type of signage directly to your building, using your business name and logo, or you can attach it to a separate structure away from the building.
Metal Signs
Whether you install a metal sign on the outside of your business or within your office, this classic and simple sign design will draw attention. The metal sign can be a blade sign which hangs outside of your business and over the sidewalk. You may also consider a metal sign as a backdrop in your lobby to introduce customers into your office. Your business name and logo can be easily etched or cut out of a sheet of metal. Once the custom-printed sign is complete, it can be backlit for easier viewing at night or simply to create a more dramatic effect.