Is your establishment not getting the attention that it needs? If so, then you're not alone. For many business owners, there is a lot that they can do to make their storefront more noticeable. Read on to learn how to improve your building's visibility using curb appeal, window displays, and illuminated signage near Chandler and Phoenix.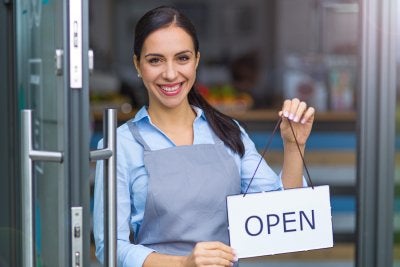 Add Some Curb Appeal
How your storefront looks from the street can have a direct impact on the number of passersby who pay it a second glance, and several factors can affect your building's curb appeal. First, keep it looking tidy by maintaining swept walkways, clean windows, and fresh-looking paint. To get an idea of where your storefront may need some work, step out front and give your building a visual evaluation while trying to see it from the customer's viewpoint. Then, make a list of areas for improvement and take care of these tasks one by one.
Create a Window Display
If your store is in an area with a lot of foot traffic and has a large, front window, then you should make the most of these advantages! Window displays are an excellent way to advertise your merchandise or promotions, and they can help get your storefront noticed by passersby. When crafting your window display, keep in mind that it may have a more dramatic effect if it is attention-grabbing and encourages impulse buys.
Install Illuminated Business Signs
Having good signage is essential for helping new customers find your location. Also, an eye-catching and well-lit sign will help inform anyone passing by of what products or services your business offers. If you already have a business sign and it doesn't seem to be doing the trick, then consider investing in an exterior illuminated sign. This type of sign can help your business stand out and get noticed. Lastly, an illuminated sign should be regarded as an essential if your business is open into the evening hours.