On any given day, your hotel may host guests from the next town, a neighboring state, or the other side of the world. Every guest, no matter how far he or she has traveled, desires comfort and convenience. The little details can make all the difference—from complimentary newspapers to extended hours room service. And of course, signage that enhances the guest experience. Hotels in Phoenix that use custom-made signs can inform and entertain guests simultaneously to support a hassle-free stay.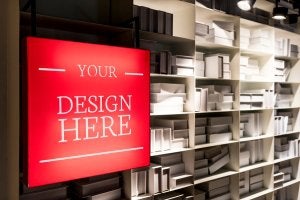 Providing Useful Information
One of the ways you can improve the guest experience in your hotel is by reading negative online reviews of other hotels, and using them to bolster your hotel's services. You'll likely find that guests often complain about the long wait time at the desk, or about having difficulty finding someone to answer a question. Use signage to help guests help themselves. Use wayfinding signs to point guests in the right direction. Add more detailed signs inside the elevators with information such as the check-in/check-out times, available discounts and perks, and pool and fitness club hours.
Offering Fun Facts About the Area
There's something special about every town. Do a little research to find some of the most intriguing facts about your area, and have them added to a building sign. For instance, your guests may be interested to know that your town was responsible for inventing the potato chip, or that it's the hometown of a famous astronaut. If possible, identify a fun fact about your own hotel, such as the fact that a former President stayed there. These signs are intended to entertain your guests while they wait, so place them by the elevator banks and front desk.
Highlighting Conference Events and Attractions
Large conferences can push a hotel staff to its limits. Make wayfinding as easy as possible for the attendees with custom-printed signs that point people in the direction of major attractions, speakers, or booths. In smaller font beneath each main item, indicate the times at which that attraction is available.
Introducing Dining Options
Hotels are like miniature communities with everything a guest could need. But quite often, travelers prefer to leave the hotel in search of local dining options. You can use signage to attract more guests to the hotel's restaurant or café. Use enticing names for the signature dishes, and emphasize any dishes that are closely associated with your particular town or region.