Customers are the lifeblood of any business, so it makes sense that companies experiment with all sorts of marketing and advertising channels to attract new customers. Although there's certainly value in radio ads, TV commercials, social media marketing, and other forms of promotion and advertising, one of the best ways to attract new customers is also one of the easiest and least expensive. In fact, custom-made signs from a knowledgeable commercial sign company in Phoenix can be one of the most effective sources of marketing and advertising you have. Here's a look at how signage can attract new customers and help increase your bottom line.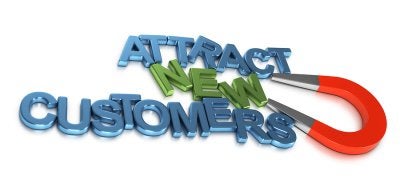 Great Signs Get Noticed
One of the best reasons to invest in business signage is that signs help your business stand out. Although Chandler and Phoenix aren't dense urban landscapes like Los Angeles or New York City, there are still quite a few businesses around. Eye-catching signage will not only help your business stand out from the competition, but it will make your business easier for people to find.
Signage is Easy to Remember
If your signage clearly states the products or services you offer, customers will remember your business when the need or desire for the particular products or services you provide comes us. In other words, although every customer who drives by and sees your sign won't immediately stop and make a purchase, signage will get your business in the minds of countless people who are likely to become customers later on.
Signs Convey Personality
Another way in which signs help to attract customers is the fact that custom-made signs convey personality and tell potential customers what to expect from your business and the products or services you offer. In other words, a sign can make your business more approachable (and more desirable) by seeming like more than just another building.