We Create Custom LED Signs for Chandler & Phoenix, AZ Businesses
As a business owner, you want to present a professional image to your potential customers. Doing so can go a long way in attracting and retaining clients. Your curb appeal plays a major role in how potential customers perceive your business. That means you want to create an appearance to catch the attention of passersby and draw them inside your business. A professional custom sign can help you do just that. At 1 Stop Signs, we can create custom LED signs for your Chandler or Phoenix, AZ business to help you get noticed. Please reach out to us today to learn more about our signage options and how they can benefit your business.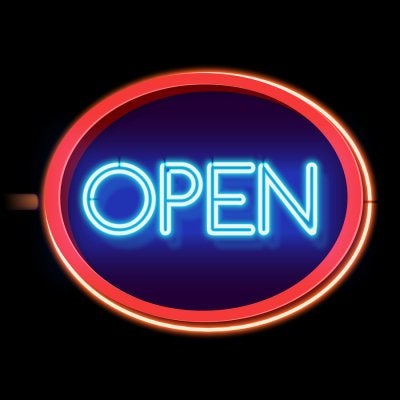 We Offer Many LED Signage Options
When it comes to the types of LED signs we can create, the possibilities are nearly endless. We can customize the design, font, and style of your LED sign to ensure it matches all your other branding efforts, including your logo, website, and print materials. LED signage is incredibly versatile, making it a great option for eye-catching outdoor signs or stunning interior décor. Whatever you have in mind, our team can likely help you create it. We'll work with you to bring your vision to life and create the perfect custom sign for your business.
LED Signs Offer Numerous Benefits
If you're considering installing new signage or updating the current signage at your business, you'll have a lot of options to choose from. LED signs are some of the most popular choices for several reasons. The team at 1 Stop Signs is here to tell you more about the benefits of LED signs, as well as educate you on the many options you have when creating new signage for your business. Please continue reading to learn more about the top benefits our custom LED signs can provide.
Longer Lifespan
LED bulbs have one of the longest lifespans of any lighting system. High-performance LED lights can burn brightly for 50,000 to 100,000 hours. That's several years of use without the need for changing bulbs. In addition to outlasting most other bulbs, LEDs also retain their brightness better because they are not reliant on gases that other forms of lighting use. This means no gradual leaking of dimness over time.
Eye-Catching Illumination
The entire point of a sign is to catch the attention of potential customers, whether they are walking or driving by. LED signs bring the best in eye-catching brightness when compared to other lighting options. The technology used in LEDs produces brilliant and clear light that can be read both from a distance and up-close. The illumination produced is much brighter than that of other options, making LED signage stand out from the crowd.
Professional Appearance
As mentioned above, LED lights to burn brighter and last longer than other options, like neon or fluorescent lights. This makes it easier to maintain a better, more professional appearance. With neon and fluorescent signs, some of the lights can dim or burn out before others, resulting in a half-lit sign. LED signage helps to eliminate this issue, as the bulbs burn brightly and consistently for a long period.
Environmentally-Friendly
Many businesses are looking for ways to make their commercial spaces and company practices more environmentally-friendly. If you want to help your business go green, an LED light is an excellent way to do so. LED bulbs are incredibly efficient. This means that signage that utilizes LED bulbs uses significantly less energy than neon and fluorescent signs. This not only helps you cut down on energy usage but also helps you save money. In addition, LEDs are easily disposed of or recycled because they don't contain any toxic materials.
Low-Maintenance
Because LEDs have a long lifespan, retain their brightness, and are very efficient, they require very little maintenance to stay in good working order. You won't have to constantly worry about bulbs dimming or tubes breaking, as you would with other lighting options. Their durability makes them an excellent choice for both indoor signage and outdoor signage needs. You can practically install an LED sign and forget about it, as it will burn brightly for years to come without the need for frequent maintenance or repairs. This will save you money in the long run, making an LED sign a sound investment for your business.
Enhanced Brand Recognition
As a business owner, you know it's important to create a brand and image for your business that you can use across all marketing channels, including your signage. Your sign is such an important part of how you represent your business to the world and is a crucial part of your marketing efforts. An LED sign can help your business get noticed, increasing public awareness about your company and the work you do. This can lead to greater brand recognition by the public, which helps you bring in more customers. Help your business stand out from the rest with the addition of a brand-new LED sign.
Contact Us for Your Signage Needs
If you're ready to install new signage at your business, 1 Stop Signs is here to get the job done. We have a team of experienced professionals who will tell you all about your options and determine which will work best for your business needs. We can create custom designs to perfectly match your business branding and logo. Please reach out to us today to learn more about our LED signs and our other custom options. We can't wait to create the perfect sign for your business!