We Build Signage for Chandler & Phoenix, AZ Businesses
The signage at your business is important to the curb appeal and overall appearance of your location. You want the signage to be eye-catching and professional to give visitors a good first impression. If you're creating new signage for your Chandler or Phoenix, AZ business, you may want to consider the use of channel letters, and the team at 1 Stop Signs is here to tell you why. These letters are used to create three-dimensional LED signs that are highly visible and easy to read from a distance. This gets your business more attention, drawing people to your location. Our team is here to tell you more about the use of channel letters and their many benefits. Continue reading to learn more or reach out to us with any questions.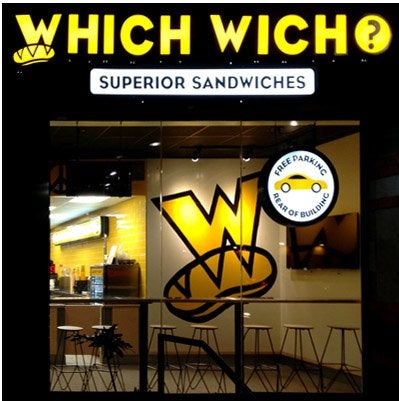 What is a Channel Letter?
Channel letters are a type of letter used to create signage for businesses. They are different from other types of signs in that each letter is separate from all the others. The 3-D letters are placed individually next to each other on a building to spell the name of the business. Due to their three-dimensional design, the letters protrude from the mounting surface, creating an eye-catching depth that other signage doesn't produce. These letters are commonly used at shopping malls, retailers, restaurants, bars, medical buildings, and more.
Channel Letters Have Many Advantages
Channel letters are an excellent choice for businesses looking to make a statement with their signage. Their bold and bright designs are sure to catch the eyes of passersby and help draw them in. Many businesses choose to use channel letters not only for their attention-grabbing appearance but also because of the extensive customization options. No matter the current branding of your business, channel letters allow you to create signage that matches your aesthetic. Continue reading to learn all about the biggest advantages channel letters provide.
Flexible Design Options
When it comes to the design of your channel letters, the possibilities are practically endless. You can create anything you want with the flexible design options that channel letters provide. You'll be able to choose the size, shape, color, and style of your letters to ensure they match the rest of your branding.
Various Styles of Illumination
Though you can choose to have channel letters that do not illuminate at night time, we recommend lighted letters for those businesses who want 24-hour visibility. You'll have a few different options on how to light your letters, including:
Front-Lit: This is the standard design for channel letters that is made with an acrylic front surface that is either clear or colored and an aluminum backing. The bulbs sit under the acrylic front to illuminate the letters from inside, shining outward through the acrylic front.
Reverse-Lit: This type of lighting is also known as halo-lit or back-lit and is the exact opposite of front-lit illumination. The front face of the letters is aluminum while the back is made of clear acrylic to allow the light to shine out from behind the letters. This creates a soft glow around and between each letter.
Open-Face: This style of letter has no front, leaving any bulbs or neon tubing inside the letters exposed. These letters can create a retro feel but are not always allowed by lighting laws in certain regions.
Indoor & Outdoor Use
Channel letters are incredibly versatile and can be used to create a variety of signage throughout your business space. Because you can choose the size, shape, and lighting options of your channel letters, they make excellent signage for both indoor and outdoor environments. You can also use them to create eye-catching directional signs, which allows you to match all your other signs, helping you to maintain a cohesive look throughout all your signage. 1 Stop Signs specializes in interior and exterior business signs.
Brand Recognition
As a business owner, you must create a consistent image across all channels, from your storefront to your advertisements to your online presence. With proper branding, customers will be able to recognize your business across all channels, and your business will also have a more professional look. Channel letters ensure you can create cohesive branding due to the many customization options. You can match the font and colors with your logo to create a polished, professional look.
High Visibility
You want your business to stand out from the rest, and the best way to do so is with eye-catching signage. Channel letters are highly visible, especially when illuminated, and when paired with a sophisticated logo, they're sure to grab the attention of anyone passing by. Investing in channel letter signage is an effective and efficient marketing strategy that will get you noticed.
Environmentally-Friendly
Channel letters are a great way to make your business more environmentally-friendly. For starters, they are incredibly durable, which means you won't waste materials by having to replace them often. These letters will last for many years to come. Secondly, when the letters are illuminated with LED bulbs, you save energy, as LED lights are incredibly efficient. Most LED bulbs will last five years or longer. 1 Stop Signs can help you create eye-catching LED signs for your Chandler or Phoenix-area business.
Contact Us to Learn More about Channel Letters
If you're ready to design new signage for your business, you want to be sure you do the necessary research. 1 Stop Signs is here to answer all your questions and give you more information about signage options, including channel letters. Please reach out to us today to learn more about this stunning style of signage.