Creating any sort of sign design is an exciting endeavor, but you must ensure that all of your interior business signs near Chandler and Phoenix match your company personality and complement your building's décor. By using these elements, you can create a beautiful and cohesive sign design that will attract your customers to various areas of your store. Let's take a closer look at how to create a cohesive design with your interior signs.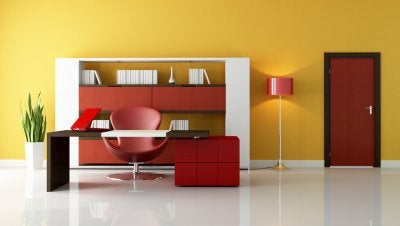 Identify Company Personality
When designing signs for your business, use the personality, mission statement, and ideals of your company. By identifying these key elements, you will ensure that all of your business signs communicate effectively. Examine the type of atmosphere in your store or office. If it feels laidback and calm, then you may wish to design signage made in blues, purples, and greens. These tend to be calming colors. If you have an energetic company that strives on impulse buys, then use reds and oranges. These colors have been linked to high energy, passion, and impulse.
Complement Surrounding Décor
Do not forget to match your interior signage to your décor. Whether you are designing a store and business sign from scratch or designing new signs to a current décor, everything must match. Strive for neutral tones in your décor so that your business signs can incorporate more colors and designs, which will make your business stand out. If you cannot change your interior décor, then find a sign design that will stand out, yet will not clash with the surrounding décor.
Utilize the Right Sign Company
One crucial element to creating a cohesive sign design is to utilize the help of others. Your local sign company employs professional graphic designers and advertisers who can help you settle on the perfect design. If you have an idea or colors you wish to use, then bring these up to your sign company's design team. They can work with you to find a happy balance between an effective sign design and your vision. They can also help you complement the design and colors to your store's interior décor.