If you're looking for a way to attract new customers to your business, you might want to look into illuminated signs in Chandler and Phoenix. Start by familiarizing yourself with the different LED signs that you have to choose from, and make sure that you choose a placement that makes sense based on the content of the sign. Remember that your custom-made sign can represent your brand, so do your best to keep the design cohesive. Read ahead and learn the basics of illuminated signs.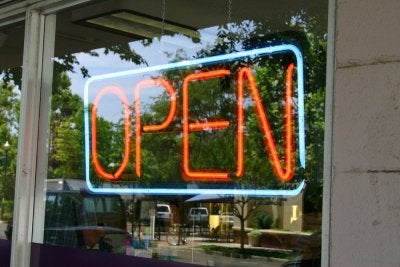 Learning About Your Options
Not all illuminated signs are the same. If you are in the market for one for your business, think about your goals. A lightbox is simple and versatile, while lighted dimensional lettering can be a great choice for businesses that have already been established. Look at your options before choosing one for your business.
Considering Your Placement
Placement is everything when it comes to your illuminated business signs. The more people who can see your signage, the more potential the investment has for your business. Illuminated signs can be used in interior or exterior settings, and they may serve different purposes in these conditions. You can use illuminated signs inside your store to catch your customers' attention, inform them about upcoming releases, and remind them to come back again soon. Exterior signs can be used to bring in new customers who might be passing by the property. Whether you're looking for interior or exterior signage, you'll want to place your signs somewhere visible.
Nailing the Design
There are plenty of factors to consider when it comes to sign design. Your sign should be straightforward and easy to understand, and it shouldn't be difficult for viewers to make out. If you want to keep a cohesive and consistent design, you should also incorporate colors, logos, and images that people associate with your brand. The purpose of an illuminated sign is for people to see it, and it's important that you can proudly show off your investment. You can always work with the sign design professionals to make sure yours comes out perfectly.