Custom-made signs serving Chandler and Phoenix can add a great deal to your interior space, as long as you know how to use them . You should be sure to use your LED signs in a way that properly represents your brand. Make sure that people can easily see your signage from different locations within your store or commercial property, and choose colors and fonts that are easy to read. Continue reading and make the most of your interior space with signage.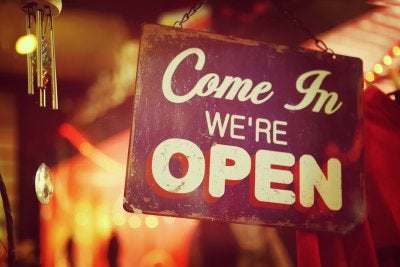 Portray Yourself Properly
Interior business signs make for a great way to promote certain products and alert customers to current sales, but they are also a representation of your brand's image. When you order custom-made signs, consider the visual aspect of your business. What themes are present in your logo? What color scheme is associated with your brand? Think about these elements when working on your sign design to end up with the best product for your needs. Even if you're using LED signs with scrolling text, make sure the text matches your brand's voice.
Make Your Signs Visible
Your interior signage won't benefit your business if none of your customers can see it. If you want to make the most of your interior space, take a moment to carefully plan out where you'll hang your signs. This will ensure that you don't waste your signage, which is especially important if your signs refer to time sensitive promotions. Take a walk around your commercial property and think about where you intend to put up your business signs, and consider the possible obstructions and obstacles.
Keep It Legible
If you have a particularly spacious property, it's a good idea to focus on your sign design so your customers can make out the message from a distance. In this case, you should avoid scripts and other fonts that can be difficult to read when you're not up close. You should also use contrasting colors that pop off of each other rather than blend into each other for easy reading. This helps your interior signs reach a wider audience, even on the premises.
yours comes out perfectly.