When you open a new restaurant, it is important to design a seating area that provides your customers with a comfortable and enjoyable dining experience. Proper signage, for example, is a key element for a great restaurant design. When you create an interior sign design for your restaurant, you can direct your customers to your seating and ordering areas. A company that offers building signs near Phoenix will be able to design the ideal signage for the interior of your restaurant. To help you achieve the best effects from your restaurant design, here are some restaurant design mistakes that should always be avoided.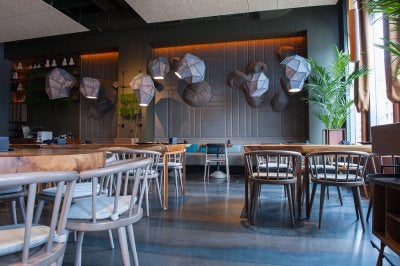 Confusing Table Layouts
In order for a guest to dine comfortably in your restaurant, he or she will need to be able to comfortably navigate your seating area. Whether your restaurant offers self-seating or your guests will be lead to their seats by a host or hostess, you will want to lay out your tables carefully. Avoid a jumbled table configuration that forces your guests to squeeze through tight or uncomfortable spaces.
Cluttered Interior Decorations
When it comes to decorating a restaurant, less is usually more. If your restaurant is filled with an excessive number of knick-knacks, flowers, paintings, and light fixtures, it may start to feel cluttered and claustrophobic. A simple interior design aesthetic will provide your restaurant with a modern feel, and having fewer interior decorations will allow your food to become the main star of the show.
Lack of Directional Signs
Directional signs make it easy for your clients to navigate to the various areas of your restaurant. When you neglect to put up signs that point the way to the bathrooms and other key areas of your restaurants, you may leave your guests feeling confused and overwhelmed. Your interior restaurant signs can be crafted to meet the interior design scheme of your business so that they are easy to spot, while also blending in with your overall aesthetic.