Whether you are building a new commercial building, or you are providing your existing space with a facelift, it is important to choose features and amenities that make your business look as professional as possible. With professional business signs , glass partitions, and modern lighting, you will be able to create an office space that reflects the polished image of your company. Custom business signs near Chandler and Phoenix will help to set your office apart from the competition. Let's review some tips that will help you provide your office with a more professional appearance.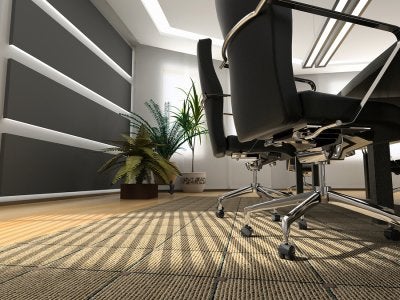 Consider Glass Partitions
Glass, steel, and other industrial materials are all the rage for today's office interiors. To infuse your office with a modern, industrial touch, you may want to consider placing glass partitions around your space. Along with making your commercial space look more professional, glass office partitions will provide your employees with additional natural light throughout the workday. Glass office partitions can be used for conference rooms, break rooms, and individual cubicles.
Install New Lighting
Overhead florescent lighting can make your office look less polished and professional. If your current overhead florescent lights are detracting from the appearance of your space, it might be time to consider installing new lighting. Pendant lights, track lights, and other modern light fixtures can be used to highlight your office's interior and provide it with a stunning new light. During your new lighting installation, you can also consider swapping out your incandescent bulbs with LED lights.
Craft Custom Business Signs
When a new customer enters your office space for the first time, you will want to make sure that you have plenty of illuminated signs that direct them to various areas throughout your space. A custom sign company will be able to help you craft building signs that mark your office areas, which also provides your space with a professional flair. Your custom business signs will put the finishing touches on your office makeover.