When you are creating new signage for your business, you may want to ask your sign company about the possibility of using channel letters in your design. Channel letters are used to create three-dimensional LED signs that are highly visible and easy to read. With services from a company that builds outdoor signs in Chandler and Phoenix , you will be able to design and manufacture beautiful channel letters for your custom sign design. To highlight the advantages of LED signage, let's review some of the terrific benefits that channel letters have to offer for your business.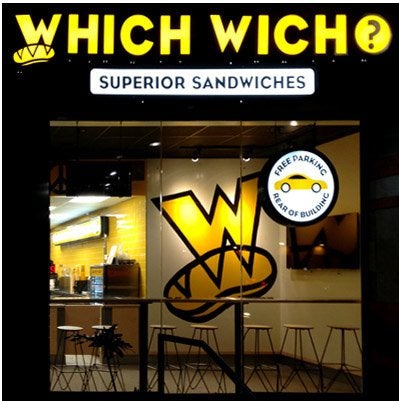 Excellent Visibility
One of the top reasons that businesses choose channel letters is that these three-dimensional products create excellent visibility for any sign. Your channel letters will be illuminated using LED bulbs, so your sign will remain visible throughout the nighttime hours. Using channel letters, you can rest assured that your current and potential customers are able to easily identify and locate your business space. You will find that LED bulbs provide the perfect amount of illumination for your sign.
Improved Energy Efficiency
Along with providing your business with terrific visibility throughout the day and night, channel letters can also help to boost the energy efficiency of your building. LED signs are incredibly energy efficient, and these innovative signs use far less energy than conventionally lighted signs. If your business is in the process of improving its energy efficiency, installing a channel letter sign may be a fantastic investment.
Better Brand Promotion
Whether you own a small business or a national franchise, you are sure to find that your channel letters provide you with better promotion of your brand. Using channel letters, you will be able to ensure that your customers are impressed by the quality and visibility of your signage. After you take the time to replace your conventional sign with channel letters, you may find that you have more new customers walking through your door.

Stop signs help motorists safely follow the rules of the road. In this video, you will learn all about the psychology behind the design of stop signs. Before stop signs evolved to their current red and white design, they featured the colors white, yellow, and black. The red and white sign design was chosen because it conveys a sense of danger and is visible from far away. A company that creates signage near Chandler and Phoenix will use similar design principles when crafting your custom sign.
When you are in need of signage for your business, be sure to work with a commercial sign company that has plenty of experience in the industry. A company that builds indoor and outdoor signs will have the knowledge and tools that are needed to create a beautiful and attention grabbing sign.

Do you have angry customers who can't find your store or your products? Look at how well your store's signage communicates to your customers, and you will soon see that your customers could benefit from updated signage near Chandler and Phoenix. Here are some signs that you need to give your retail customers better signage and help your business in the process: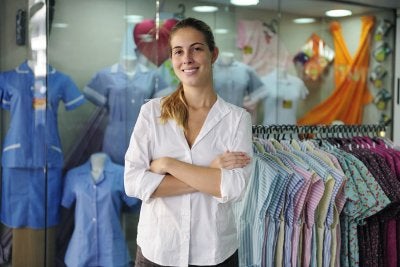 They have difficulty finding your store.
When customers repeatedly call your store because they cannot find your location, then you know it is time to update your outdoor signs. If customers come into the store and comment on its difficulty to find, then you must consider new signs. These are clear signs that your retail store needs better outdoor signs to direct customers to your door. If your store is off the beaten track, or your current storefront sign needs repairs, then invest in a new sign right away. Your current and new customers will be grateful and much likelier to shop at your store in the future.
They cannot find your store's departments.
Once inside your store, you may think signage is not as important as it is outside. However, your interior signage may be even more important than your outdoor signs. If your customers cannot find what they are looking for, because your interior signage is uninformative or poorly showcased, then they are likely to be angry and not shop with your anymore. If your customers are always asking where your departments are or they comment on your poor signage, then put in an order for updated signs soon.
They do not take advantage of your promotions.
If your customers do not notice your amazing deals or regular promotions, then you may consider updating your signage. Your sign designs may not be an eye-catching color or design. Perhaps your sign's wording is clunky or overwhelming. These factors and more can affect how your customers respond to your sales and promotions, so consult with your sign company on how better designs can benefit you.

Your exterior illuminated signs in Chandler and Phoenix are meant to be used outside, meaning they should be made from the proper materials to keep them protected against the Arizona sun and monsoons. However, even your exterior business signs will need some occasional attention and maintenance to ensure they are functioning properly and have a clean look. Continue reading for a better look at how to maintain your exterior illuminated signs.
Before conducting any maintenance, ask your commercial sign company for maintenance instructions. Follow these guidelines to ensure your investment is protected. When possible, check the electrical connections and sign housing to ensure there are no collections of leaves, dirt, pests, or water. These items could damage your signs and cause dangerous electrical conditions, if they are not treated properly. If possible, erect a roof or cover over your exterior business signs. This will keep your exterior signs better protected from the sun's damage and rainfall.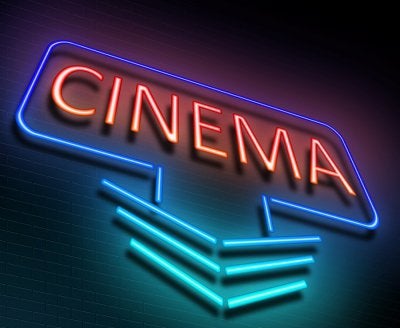 Archives
2018
2017
2016
2015